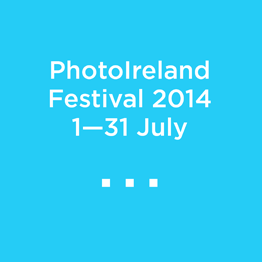 The Jolly Spirit: The Photocaptionist by Federica Chiocchetti
Talks
Oliver Sears Gallery,
29 Molesworth Street,
Dublin 2
The Jolly Spirit: The Photocaptionist by Federica Chiocchetti
Saturday July 5th – 11am
Join us for Federica Chiocchetti's presentation on her current project Photocaptionist, and to find out about her current research on photography and fictions at the University of Westminster in London.
About Federica Chiocchetti
Federica Chiocchetti is a researcher in photography and fictions at the University of Westminster in London, where she is pursuing a PhD, under the supervision of Professor and photo-artist David Bate. Chiocchetti is a photography consultant and independent curator, currently working on the exhibition 'Amateur Unconcern' around the theme of WW1 & the archive, featuring material from the Archive of Modern Conflict, for the Hungarian Month of Photography (as part of the European Month of Photography EMoP) in Budapest in November 2014. She writes about photography and photobooks for several publications, in both print and online, including MAPP Editions, Emaho, Photobookstore, The Photographers' Gallery Blog, Objektiv, 1000 Words Magazine and Café-Crème. She is the founder and director of the Photocaptionist, a photo-literary online platform that combines words and images and will launch in the near future at photocaptionist.com.
She gives talks and reviews portfolios internationally (Toronto-Contact Festival, Budapest-Fotoporta, GRAIN-Library of Birmingham, Braga-Encontros da Imagem, Arles-Voies Off). Chiocchetti co-directed and co-curated Slideluck London's projections around the theme of 'Love Will Tear Us Apart' for the Portuguese photo-festival Encontros da Imagem in September 2013 and 'Hungry Still', a touring Slideluck London retrospective and a photo-cook-book, produced in partnership with FORMAT International Photography Festival and the Factory of Akina Books. Previously she was Assistant Curator of FORMAT Festival, Co-Founder of Lumina Festival and Director of the Photobook Award for Lucca Photo Fest in Italy.