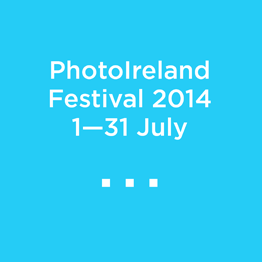 The Quest for the Man on the White Donkey, Yaakov Israel
Selected-Photobooks, Truths, Facts, Fiction, Lies
South Studios
27/28 New Row South,
Dublin 8
Opening: 6pm Sat 5 July
Dates: 3-13 Jul
EXTENDED to Sun 20th July
Opening hours: Mon-Sun 12-6pm
The Quest for the Man on the White Donkey, Yaakov Israel
According to Jewish tradition the Messiah (Prophet) will arrive on a white donkey.
As I was taking photographs near the Dead Sea a Palestinian rode past me on his white donkey… after I developed this plate I realized that I had encountered my "Messiah";  initiating this body of work and setting me off on my quest.

As I found myself passing through the same places over and over again, the personal identity of my project was revealed: I had to let go the idea of narrating the physical journey and concentrate on the intimate, emotional reactions to those places; the occasional encounters with people and sceneries; how they appeared to be revealed or lost at the same time, as if they where part of a scene that was ever changing and never changing. As my "Messenger" revealed himself, the search for a deeper understanding of my Country and what defines me as an Israeli became an urge to look for in-between places, the non-usual; suddenly a detail requested my attention as I stood for hours waiting for meaning to reveal itself. The Quest is an attempt to relay a personal take to the Israeli reality with a broader sense of belonging to the global human collectivity. Here the evidence of the past is so strongly intertwined with the marks of the present and questions about our future: sometimes it is possible to see all this revealed in front of one's eye, and all at the same time. Religious, social aspects filter into everyday life and their meanings are exposed as the journey moves on. Jewish missionaries, lost souls and individuals living in the fringes of the society: all blends in to form this landscape of humanity.