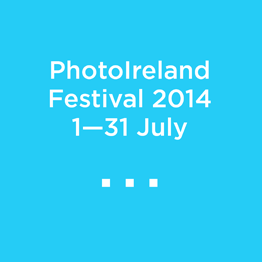 The Real, The Imagined and The Constructed
Canon Open Programme
Design building, National College of Art and Design,
100 Thomas Street, Dublin 8.
Opening: 6pm Thu 3 July
Dates: 4-10 July
Opening hours: Mon-Sat 10am-5pm / Sun 2-4pm
The Real, The Imagined and The Constructed
This exhibition presents a range of photographic works from a group of emerging photographers and recent graduates of NCAD's part-time course in Photography and Digital Imaging. The group represents a wide and varied range of aesthetic approaches and processes on a variety of formats and mediums, nevertheless, the diversity of each individual's distinct work displays the common thread of the exhibition title, The Real, The Imagined and The Constructed.
The works show a diverse range of topics such as; grief, an analysis of the properties of light and texture, the beauty of decay, Cubism, death and personal memory, lawn bowling, Irish Peerage, the queens of Dublin and how chance creates new meaning in found objects.
Photographers: Amaia Arenzana, Kim Boland, John Brennan, Jim Byrne, Daniel Cisilino, Emily Clarke, Gabor Herczegfalvi, Kalian Lo, Denis O'Shea and Sascha O'Toole