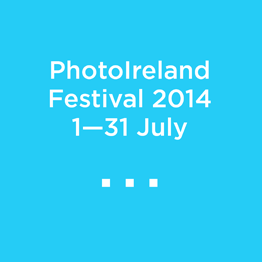 Home,
Bare Collective
Canon Open Programme
Bio.Space.033,
33 Charles St W, Dublin 7
Opening: 6pm Thu 3 July
Dates: 3-31 July
Opening hours: Tue – Thu 12-6pm/ Fri 12-4/ Sat- Sun 10am-4pm/ Mon closed
Home,
Bare Collective
Home is a multimedia exhibition by Bare Collective, examining the titular concept by documenting the contrasting lives and experiences of an Irish photographer and his partner living in Palestine with those of Palestinians living in our local communities in Ireland. The word 'home' by its very nature means a place of love and security.  It can mean people, places, houses or just a feeling.  It will feature the work of Tony Kane from his nine-month stay in Palestine. Tony's time in the West Bank, during which he was exposed to the lesser-known side of Palestine, differing greatly from that portrayed by mass media. His aim with this project is to express the bond he developed with the people he met, to share his experience of daily life in Palestine and to connect the everyday with the extraordinary.
The exhibtion will also include a collection of portraits by Claire Byrne of Palestinian people living in Irish communities. Collectively, we have learned of the reciprocal bond Palestinians share with Ireland's own history and people, and wanted to offer a platform to voice this bond. Using portraits, Claire shoots her subjects in the place each individual identifies most with in Ireland. This is where they feel most at home.  A short documentary, shot and edited by Mark Ponisi and Kieran Quigley is the final piece of the exhibition.
The primary theme examines Tony's transition back into Irish society after leaving Palestine. It documents him as he looks back on his experiences and considers the contrast in daily living between his home soil and Palestine. It also delves deeper into the affinity he has formed for the Palestinian people, their struggle and their culture. This is the first group exhibition as a collective. It aims to give visitors an opportunity to interrogate their own concepts of 'home' and to encourage dialogue surrounding ones own identity.