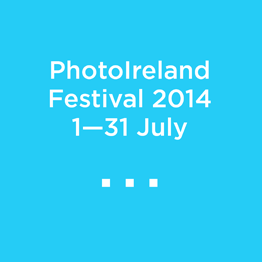 Lee Miller in James Joyce's Dublin
Featured
James Joyce Centre Dublin,
35 North Great George's Street,
Dublin 1
Opening: 9 June
Dates: 9 June- December
Opening Hours: Mon- Sat 10am – 5pm/ Sun 12 – 5pm (last admission 4.30pm each day)
Lee Miller in James Joyce's Dublin
60 unseen images from Vogue's 1947 feature, When James Joyce Lived in Dublin.
American photographer, Lee Miller, began her career as a fashion model in New York City in the 1920's and became a freelance photographer for Condé Nast. Miller later travelled to Paris where she assisted and collaborated with the artist Man Ray while establishing her own practice as a fashion and fine art photographer. After spending time in Egypt in the 1930's, she found herself in England when the Second World War broke out and soon became one of just a handful of female war correspondents. Miller photographed for Vogue Magazine, embarking on a career that would span from 1939 – 1953. Working for Vogue in the 1940's she covered the London Blitz, and later the battle of Saint Malo, the liberation of Paris and of the Buchenwald and Dachau concentration camps.
After the war, Miller moved to Farley Farms in Sussex with her husband, British surrealist painter and scholar, Roland Penrose and continued her work as a freelance photographer for Vogue magazine. In November 1946 she was commissioned by British Vogue to illustrate the article, "When James Joyce Lived in Dublin" by Joyce's old friend and confidant Constantine Curran. Following a list given to her by Curran, Miller photographed numerous places and people in Dublin, many with a connection to Joyce. The article and photographs appeared in American Vogue in May 1947 and BritishVogue in 1950. The pictures provide a remarkable record, not just of Joyce's home town, but of Dublin during that time.
The exhibition Lee Miller in James Joyce's Dublin showcases these rare photographs-many of which have never been printed before- for the first time The collection provides an inside view of Miller's journey, more than sixty years after the fact, and is a unique portrait of post-war Dublin including many fascinating images relating to the life and work of Joyce – including some important Joycean locations that were thought never to have been photographed.
Curated by Peggy Sue Amison, in collaboration with Miller's son Antony Penrose, the Lee Miller Archives and the James Joyce Centre, with the generous support of the Department of Arts, Heritage and the Gaeltacht