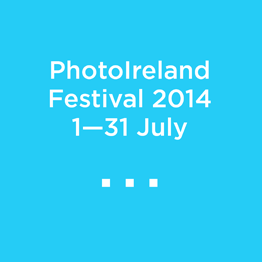 Waiting
Jeanette Lowe
Canon Open Programme
Charlemont Street Flats,
Charlemont Street, Dublin 2
Opening: 6.15pm Thu 10 July
Dates: 11-25 July
Opening hours: Mon-Fri 11am-5pm/ Sat 12pm-5pm/ Sun 1pm-5pm
Waiting
Jeanette Lowe
In 2013 Jeanette Lowe was invited to photograph Ffrench Mullen House and Charlemont Gardens prior to their demolition. The two blocks were part of the Tom Kelly flats complex on Charlemont Street in Dublin, affectionately known to locals as 'Charlo'.
Within the empty buildings Jeanette discovered flats that were still almost fully furnished, many with abandoned personal items, creating an eerie feeling of anticipation, or waiting, for a return of past inhabitants. These items contrasted starkly with the decay and damp that was taking over the buildings, as though it too had been waiting for the abandonment in order to take full hold.
Currently less than fifty families live in the remaining blocks of flats that are also due for demolition. These people, and the many that moved to alternative accommodation across the city, are themselves waiting, for new apartments to be built on the site, to return with their families.
Jeanette's photographs give us an intriguing insight into this often overlooked area of inner city Dublin. She also introduces us to the wider story of historic Charlemont Street with its colourful history and characters. And as part of her ongoing commitment to engagement between diverse audiences, she, and the residents of Charlo, invite us in to explore and experience the exhibition housed in a flat that too is waiting… for demolition.
This exhibition is supported by Dublin City Council and the Charlemont Community.