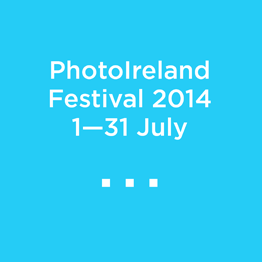 May the Road Rise to Meet You,
Sara Macel
Selected-Photobooks, Truths, Facts, Fiction, Lies
South Studios
27/28 New Row South,
Dublin 8
Opening: 6pm Sat 5 July
Dates: 3-13 Jul
EXTENDED to Sun 20th July
Opening hours: Mon-Sun 12-6pm
May the Road Rise to Meet You,
Sara Macel
For the past forty years, my father has traveled around America as a telephone-pole salesman. May the Road Rise to Meet You is a pseudo-documentary and biography of his professional life, recreated as a collaboration between father and daughter to create a visual document of  the life he has led outside of  our shared family experience. In popular mythology, few professions are as emblematic of America as the traveling salesman. As the Internet and outsourcing make this once ubiquitous occupation obsolete, May the Road Rise to Meet You explores the life of a businessman alone on the road. On a larger scale, this project explores the changing nature of "the road" in American culture and in the history of photography.
The project opens with an old family snapshot of my father at the age I am now in his first company car and ends with him as an old man sitting on a hotel bed – an entire career compressed into one long business trip. As we move through the images, following him from the car to a plane to the hotel and on, the  perspective shifts back and forth from his point of view to mine. Some of the photographs are from our travels together. Others are staged based on stories he's told me. And interwoven in the sequence are hotel notes he wrote to himself and saved over the years. In the same way that a family photo album functions to present an idealized version of a family's history, these photographs tell the story of how we both want his life on the road to be remembered.
We were traveling north on I-45 through Texas, when I asked my dad what it was like dealing with customers. He told me: "There's that old saying that you don't know someone until you walk a few miles in their moccasins." It was in that spirit that I put myself in my father's size 10 boots. What I found in chasing this enormously elusive male figure is that I can never fully know my father or what it is like to be a man alone on the road.